The Washington Capitals are a hockey team from Washington D.C., USA
Their current captain is Alexander Ovechkin and the alternate captain is Nicklas Backstrom
The Capitals are my #1 favorite hockey team. In 2018 they won the Stanley Cup it was an incredible victory.






favorite players
♡♡♡ Nicklas Backstrom ♡♡♡
♡ T.J. Oshie ♡
♡ Jakub Vrana ♡
♡ Alex Ovechkin ♡
♡ everyone ♡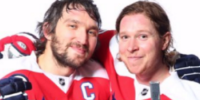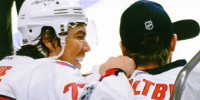 I have seen the Washington Capitals play many times, and it is always so exciting. I can't wait for hockey to come back!!